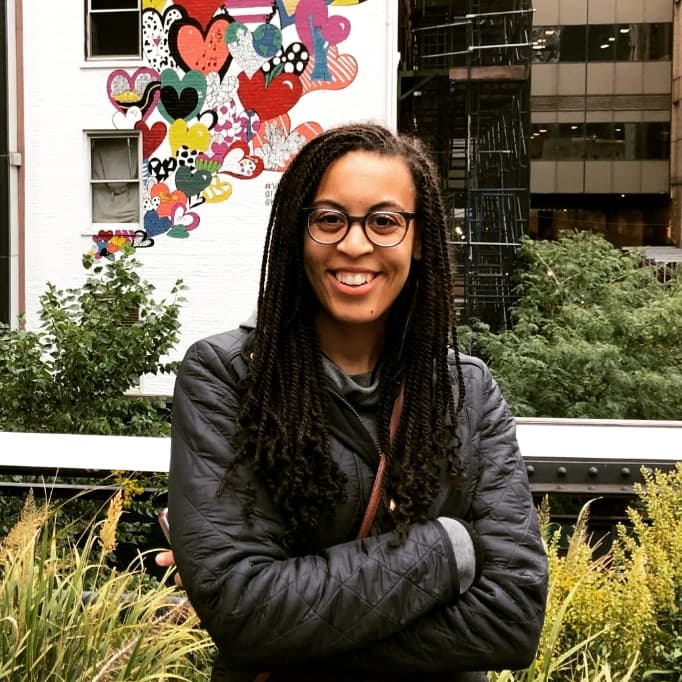 Dr. Mica McGriggs earned a Ph.D. in counseling psychology at BYU, then went on to complete a clinical residency in Health Service Psychology at the University of Washington, where the focus of her training was on critical consciousness and minority mental health.
Following the completion of her Ph.D. Mica won a post-doctoral fellowship at Columbia University where her area of research and practice focused on the somatic embodiment of racial trauma. She continues to teach, consult, and write about issues of mental health equity and racial equity. She has consulted with executives, police departments, universities, and non-profits on issues of equity and inclusion in the workplace.
Her writing has been featured in NPR, Teen Vogue, CNN among other reputable outlets. Mica currently works full time at Ethical Culture Fieldston School in the dept of Diversity, Equity, & Inclusion.
Dr. Mica currently resides in Harlem, NYC.
About this Racial Equity & Social Impact Course


This course is an opportunity to build a racial analysis to apply throughout all areas of your life.
When racial analysis is undergirded by skills and a sound ontology to provide the building blocks to understand yourself as a racialized person, the racial identity of others, and how those racial identities interact with the world around us - we can ensure our impact as allies and co-conspirators will be intentioned and sustainable.
Course Curriculum
Approximate Duration: 4 Hours